Dev Randhawa on Kelowna
Kelowna sits by Okanagan Lake in the Okanagan Valley, Canada. Its name comes from the Okanagan word for "grizzly bear". Statistics rank it as the 22nd largest metropolitan area in Canada but for Dev Randhawa Kelowna really is number one. With dry, sun-soaked summers it's a beautiful place to live. Sure there's plenty of rain in the winter but if you've grown up in Vancouver then that's really not something to be concerned about!
Dev Randhawa has lived in Kelowna since his 30's. He spends a great deal of time travelling due to his work but has always said that nothing beats coming home.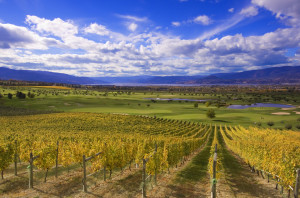 Dev Randhawa's favorite Kelowna statistic
The population density of Kelowna is close to 60 people per square kilometer. Compare that with Vancouver which is around 5335 people per square kilometer and you soon get the idea.
Mountains, lake, clean air and relaxed atmosphere. A great place to live.
Check out Kelowna's Tourism site for some useful info.
Check out the Dev Randhawa profile on Brand Yourself.